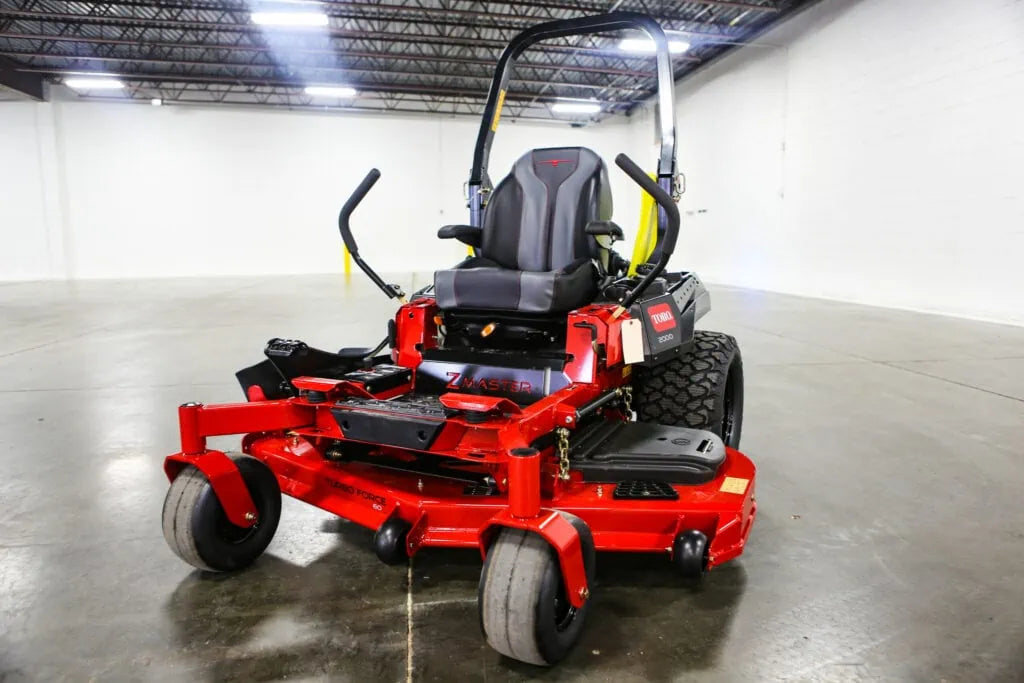 About Toro fleet program
Each Toro commercial piece of equipment is assigned a fleet point value by Toro.
Combined 8 Points = 21% off MSRP
Combined 12 Points=24% off MSRP
For the fleet price to apply,the units have to be purchased at the same time.
Toro Fleet Pricing offers commercial contractors a discounted price on commercial equipment and future discounts on equipment. Commercial lawn care companies or any person or business purchasing multiple pieces of equipment at the same time may benefit from this prgoram. It allows any future purchases of eligible products to be discounted while still in fleet pricing. 
Premier fleet pricing gives you 21% off of MSRP and Elite Fleet pricing gives you 24% off of MSRP.
You sign up by purchasing enough equipment at the initial purchase date.
Each commercial product on our website has a fleet point assigned to it if applicable.

Most commercial mowers equal 3 or 4 fleet points each, most commercial bagging systems equal 2 fleet points and a lot of attachments equal 1 or 2 fleet points each.