Stihl HLA 56 Extended Reach Hedge Trimmer Bare Tool
The HLA56 Hedge Trimmer is the perfect tool for achieving a perfectly manicured garden. This lightweight and efficient trimmer has been designed to make trimming hedges and shrubs a breeze.

This is a BARE TOOL and requires a battery and charger to use it.

Equipped with a powerful lithium-ion battery, the HLA56 Hedge Trimmer provides a runtime of up to 100 minutes on a single charge. This means you can trim your entire garden without the need for a power outlet or messy extension cords.

The HLA56 Hedge Trimmer also features a 18-inch double-sided cutting blade that can effortlessly cut through even the thickest branches. The blade is sharp and precise, ensuring a clean and neat finish every time.

The ergonomic handle design of the HLA56 Hedge Trimmer makes it comfortable to use for extended periods, reducing fatigue and making it easier to maneuver. The blade is also adjustable, allowing you to angle it to suit your needs and reach those hard-to-reach spots.

Overall, the HLA56 Hedge Trimmer is a must-have tool for anyone who wants a well-maintained garden without the hassle of traditional hedge trimmers. Lightweight, efficient, and easy to use, this hedge trimmer is the perfect addition to any gardening arsenal.
Instore Pickup-  Pickup at our store in New Philadelphia, Ohio
View full details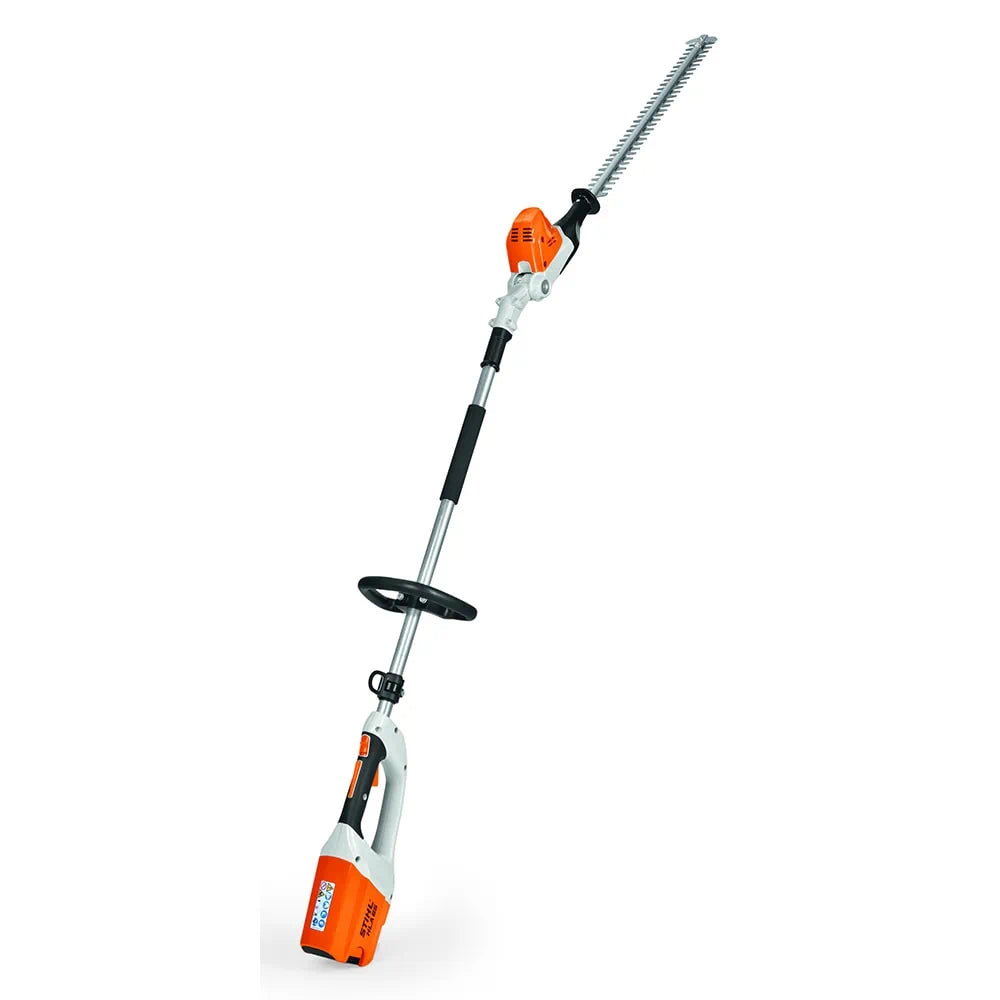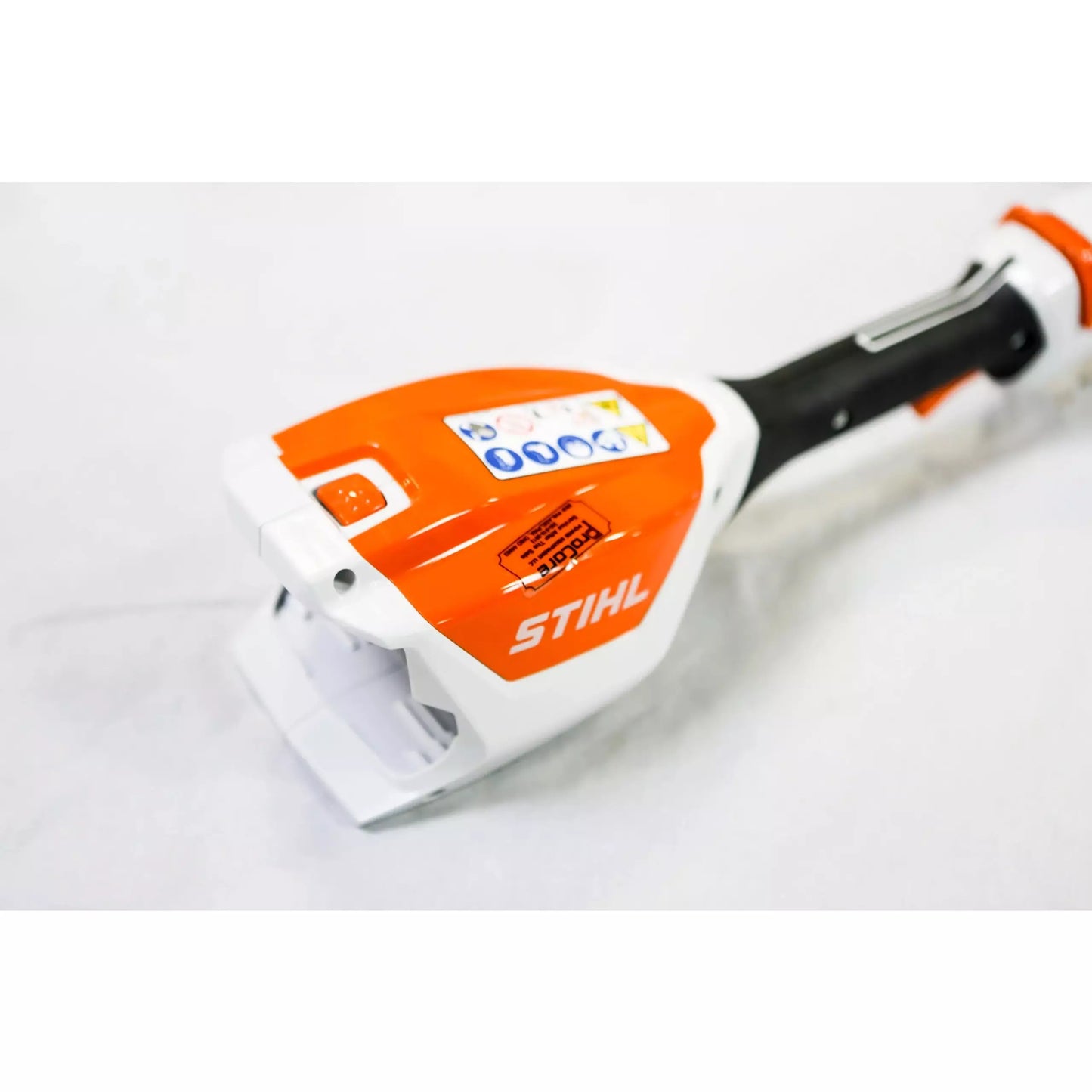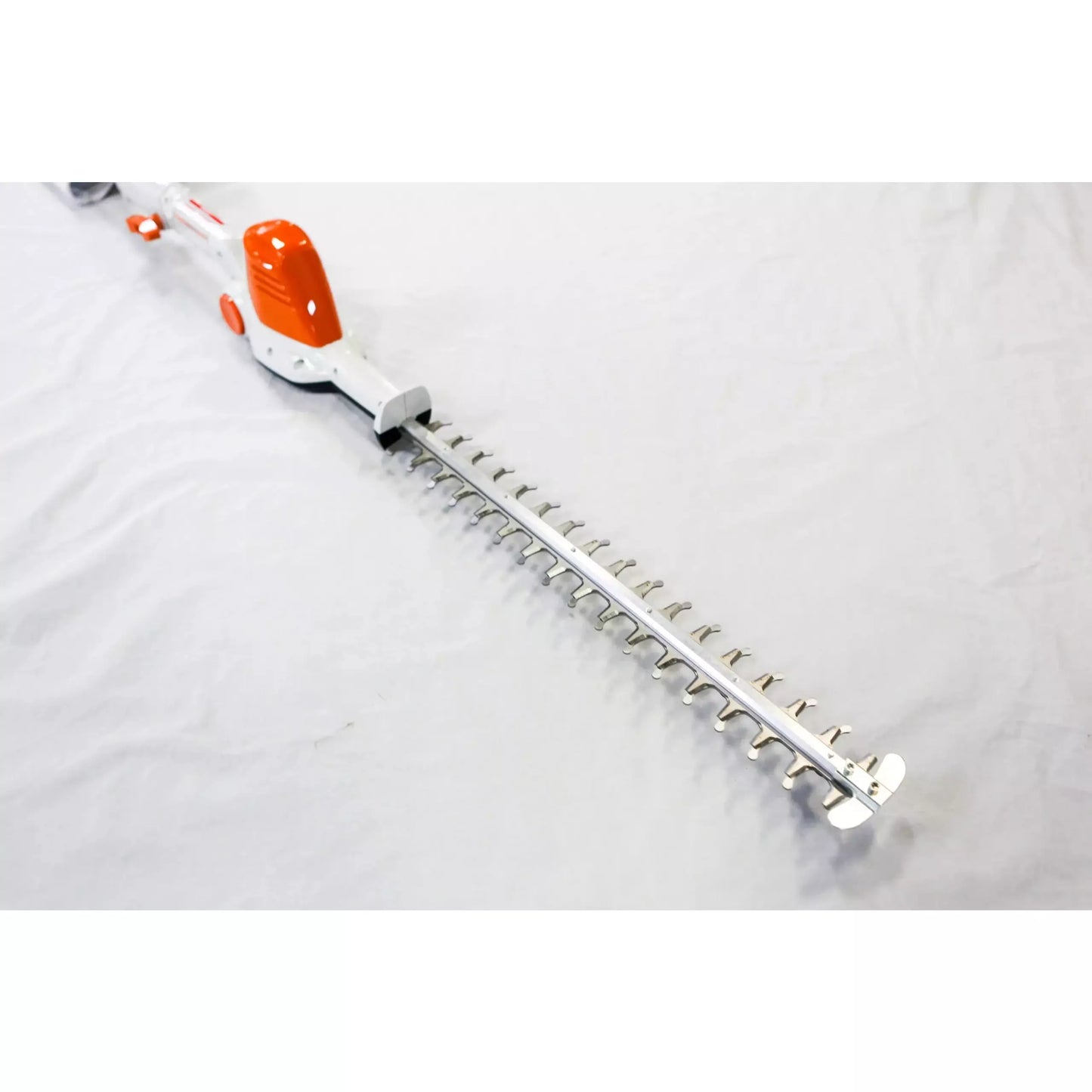 Stihl HLA 56 Extended Reach Hedge Trimmer Bare Tool
We are a medium sized dealer with a massive love for equipment.