STIHL HSA 45 20 in. 18 V Battery Hedge Trimmer
Introducing the HSA 45 Stihl, a lightweight and easy-to-use hedge trimmer designed for homeowners who want to keep their hedges looking neat and tidy. With its compact size and maneuverability, this hedge trimmer is perfect for small to medium-sized hedges and shrubs.

The HSA45 hedge trimmer comes with a battery that is internal and one charger.

The HSA 45 Stihl features a 18-inch dual-action, double-sided blade that cuts through branches up to 8 mm thick with ease. The blade is also removable for easy cleaning and maintenance.

The HSA 45 Stihl is easy to handle and maneuver, making it perfect for anyone who wants to maintain their hedges without the strain of a heavier tool. The battery-powered motor is quiet and emits no fumes, making it environmentally friendly and suitable for use in residential areas.

The HSA 45 Stihl also features an integrated battery, which provides up to 40 minutes of run time on a single charge. The LED indicator lets you know when the battery is running low, and it recharges in just 210 minutes using the included charger.

Overall, the HSA 45 Stihl is a great choice for homeowners who want a lightweight, easy-to-use, and environmentally friendly hedge trimmer that delivers outstanding cutting performance.
Instore Pickup-  Pickup at our store in New Philadelphia, Ohio
View full details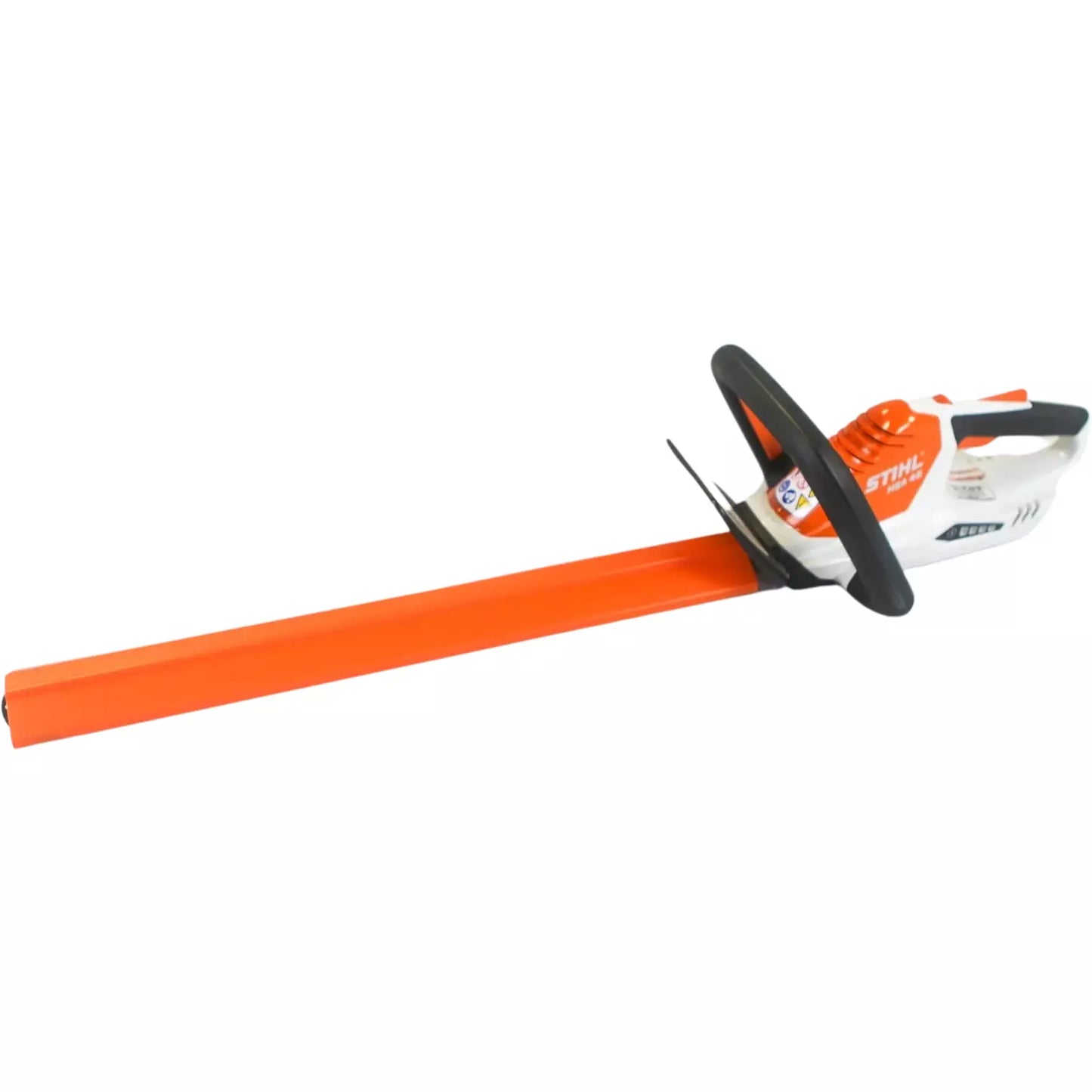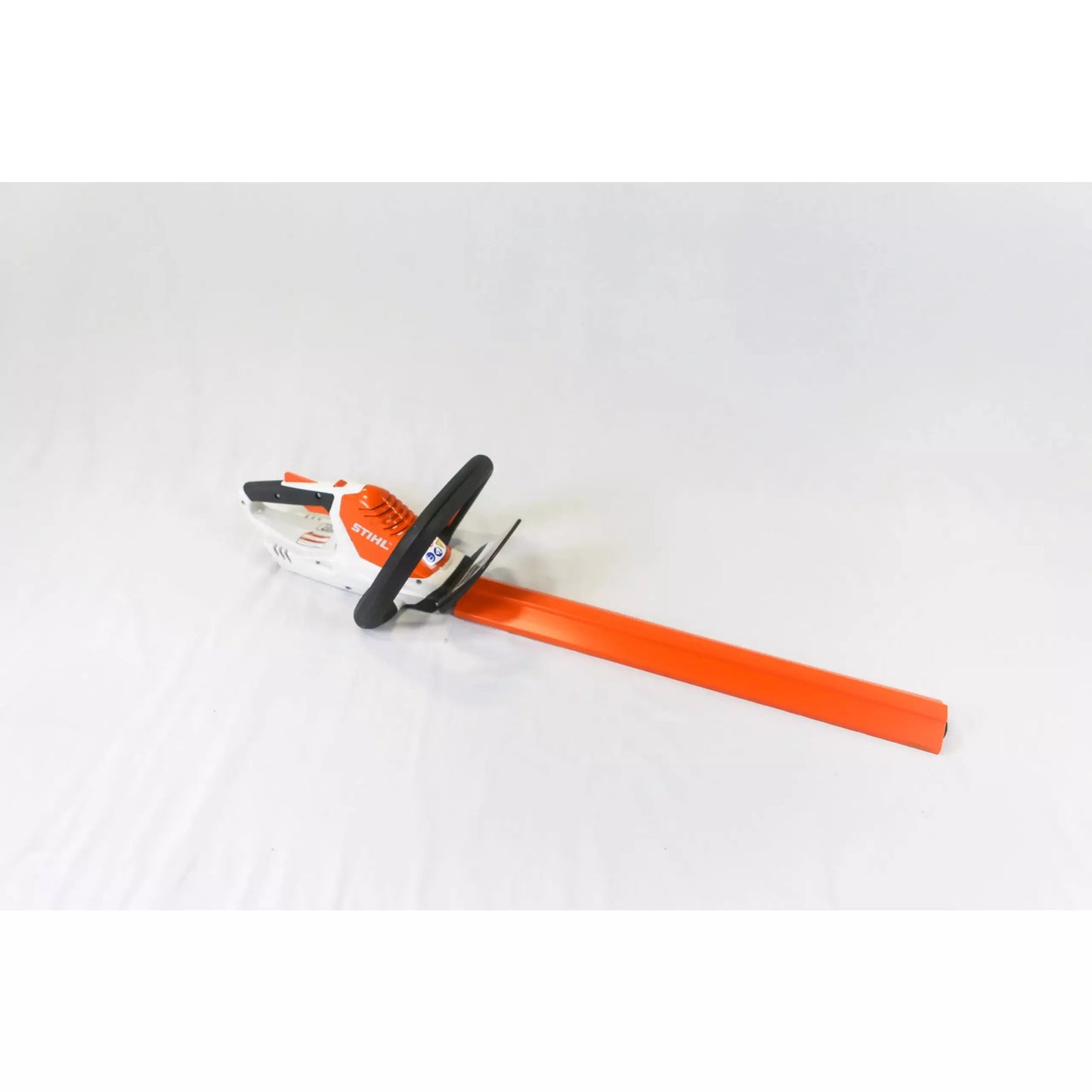 STIHL HSA 45 20 in. 18 V Battery Hedge Trimmer
We are a medium sized dealer with a massive love for equipment.