Stihl RE 90 Electric Pressure Washer
STIHL RE 90 Electric Pressure Washer Make your outdoor washing chores convenient and hassle-free with the STIHL RE 90 electric pressure washer. Whether it's cleaning the vehicles, patios, or fences, or stripping paint, the electric-powered pressure washer, delivering 1,800 psi of water pressure will quickly clean even the most stubborn residues. The aluminum construction with stainless steel pistons is not too heavy yet resilient and durable. The RE 90 electric pressure washer can be paired with a wide range of STIHL accessories. That expands your choices by so much more. With the right accessories, you can not only clean automobiles, siding, and boats, but almost anything possible. The spray gun trigger is comfortable to use without needing too much muscle power.

Power efficient

The equipment is designed to offer maximum power efficiency. As soon as the wand is released, the 1.3 kW motor shuts off. It only reactivates once the trigger is re-engaged.

Efficient water throw

You don't need to worry about accuracy and cleaning tall applications with a RE 90 in hand. This water gun tool features a convenient and easy-to-assemble 2-piece lance and gun. The lance is specially designed with an extended head for better water-throwing accuracy in applications where you need to access heights.

Variable nozzles

The variable nozzles allow choosing the pressure required for performing varied tasks. Larger areas can be cleaned effectively and speedily with the fan jet nozzle designed for variable pressure application. For concentrated cleaning chores, the powerful rotary nozzle works wonders. The rotating pencil jet action hits the dirt and grime with force, dislodging them successfully from any surface. For cleaning tasks that require more than just forceful water power, it is easy to add detergent to tackle stubborn oils and dirt. All It takes is to attach the detergent bottle to the spray lance before you clean away!

Compact ergonomic design

The high-quality, durable, 19' hose suits a wide range of tasks. You can clean all kinds of decks, sidewalks, walls, and driveways, sidewalks, around the home and in the garden with this thoughtfully designed equipment. The compact, lightweight, ergonomic design is easy to maneuver and shift between locations. The handy equipment is convenient to store without taking up too much space in your garage or tool shed.

Quick and convenient to set up

It's a pressure washer that's designed for user convenience. For speedy setup, the inlet and outlet connections are easy to access and connect. With the STIHL RE 90 at home, the cleaning jobs that seemed tedious and time-consuming will become so much easier. It's worth giving it a try!
Instore Pickup-  Pickup at our store in New Philadelphia, Ohio
View full details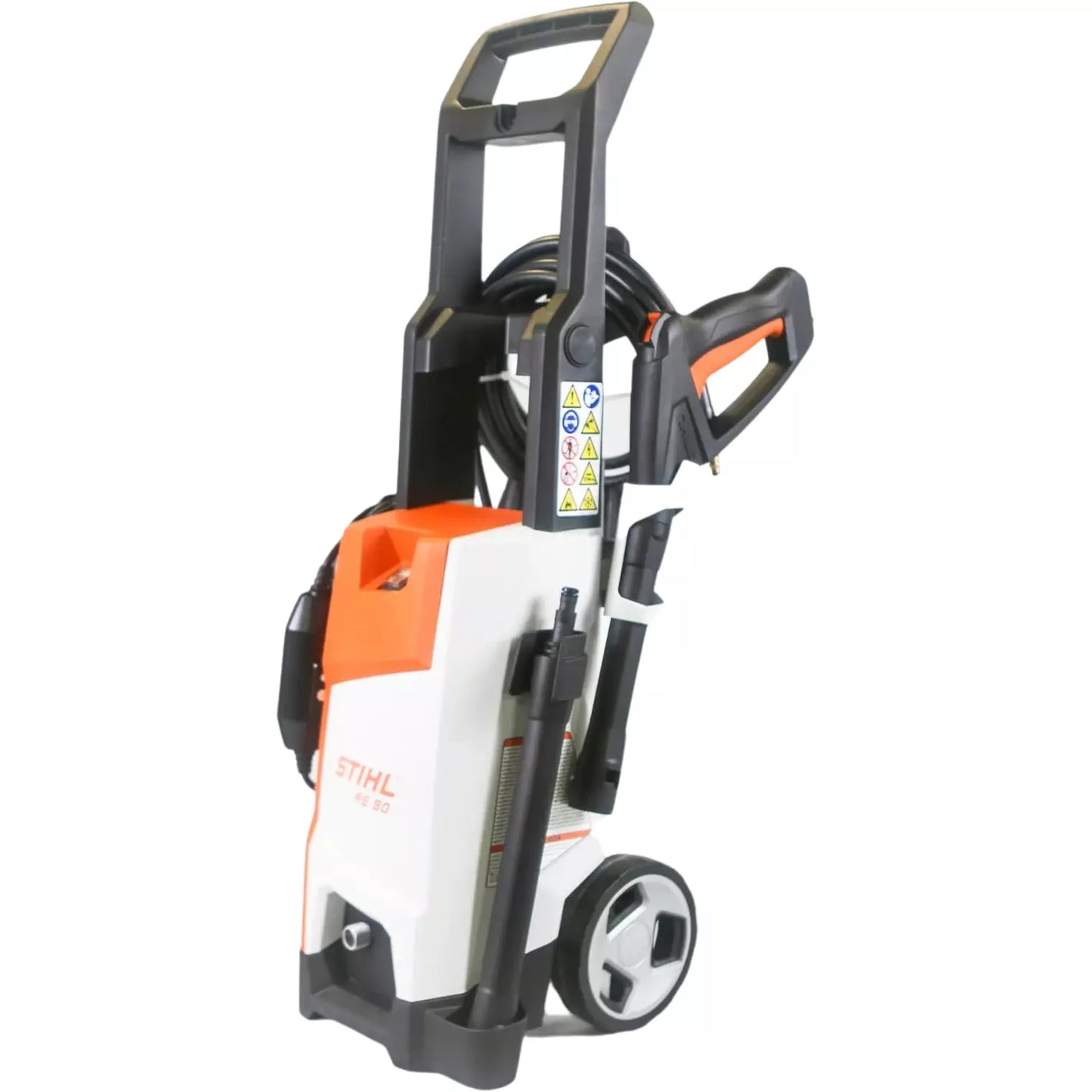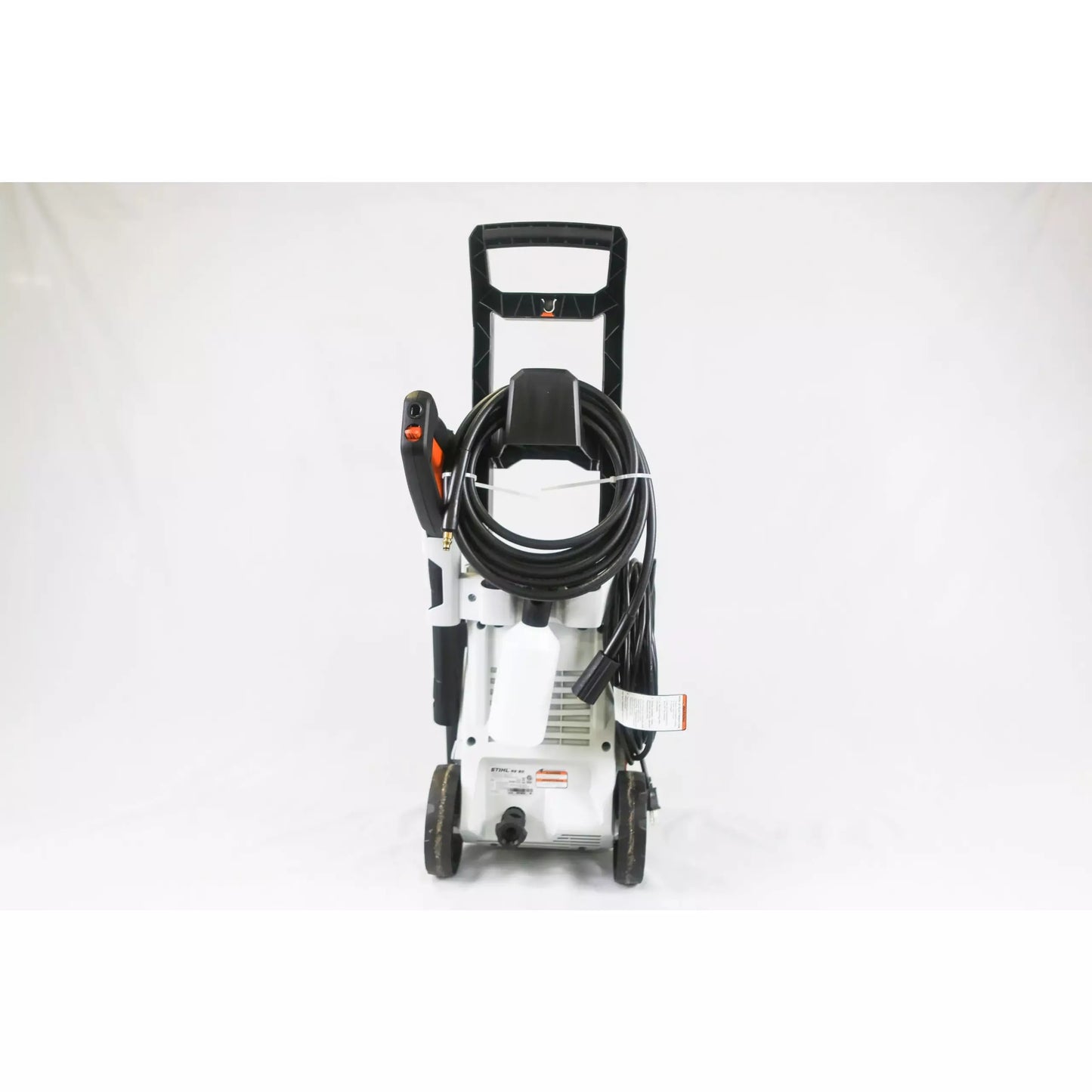 Stihl RE 90 Electric Pressure Washer
We are a medium sized dealer with a massive love for equipment.