Stihl TS700 14" Cutting Wheel Concrete Industrial Saw
Gas powered Stihl products are available for pickup in store or local delivery only
Weighing 25.6 lbs and featuring a 14-inch wheel, this robust industrial saw is a power-packed offering from the STIHL stable. Propelled by a high-speed engine that runs on gas, this edgy cut-off machine has an enormous fuel capacity.

Anti-vibration control system to improve the usability

Equipped with a vibration control system constructed right into the handle, working on this outdoor power tool is easy. This anti-vibration feature is further supported by an ergonomic top handlebar design that allows the user a more comfortable grip on the machine regardless of their working position.

Decompression valve to reduce pulling effort

Other notable features of the machine include a decompression valve. It helps reduce the compression in the combustion chamber during cranking. Due to this, the effort needed to pull the starter rope is significantly reduced. This feature is endowed as ElastroStart, a starter handle, and a trademark STIHL. This starting grip has a built-in shock absorber that helps minimize the effort when pulling on the starter cord.

Carburetor to support air/fuel ratio

Plus, this industrial saw's patented carburetor, the IntelliCarb, is automatically designed to regulate the air and fuel ratio when the air filter becomes clogged or restricted. It helps maintain the machine's correct revolutions per minute (RPM). The machine also features semi-automatic belt tensioning, giving the shaft bearings and belts a longer life. This handheld power equipment's bayonet-style filler cap includes a retainer that facilities easy working even while wearing gloves. It is also endowed with the revolutionary X2 Air Filtration System, a breakthrough in the cut-off machine industry.

Environment friendly

Helping keep the airflow clean up to 99.96 percent, this machine is environment friendly and low maintenance. Furthermore, the company's special seal on all its powered products, including TS 700, further corroborates its effort towards keeping the environment clean through zero or low carbon emissions.
Instore Pickup-  Pickup at our store in New Philadelphia, Ohio
View full details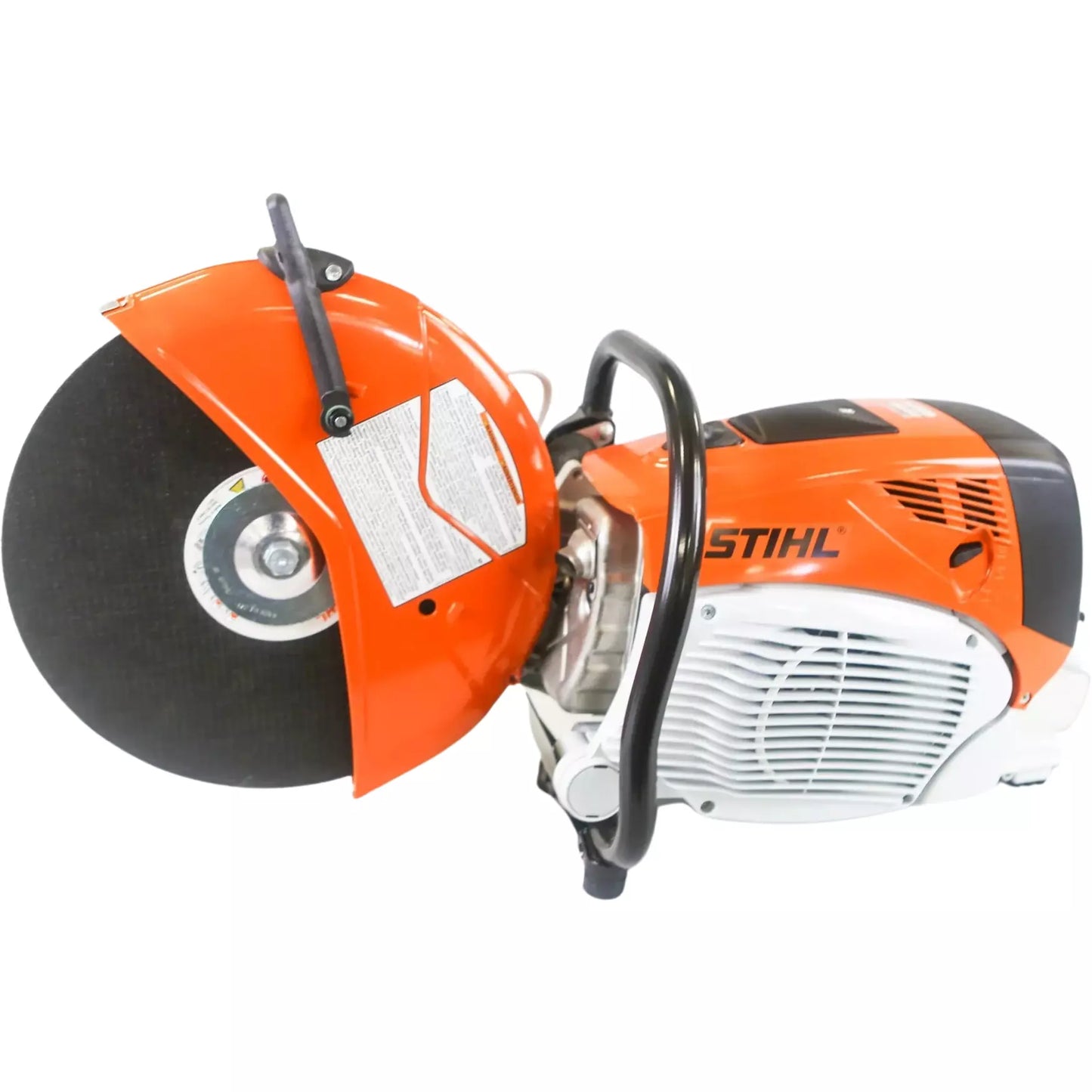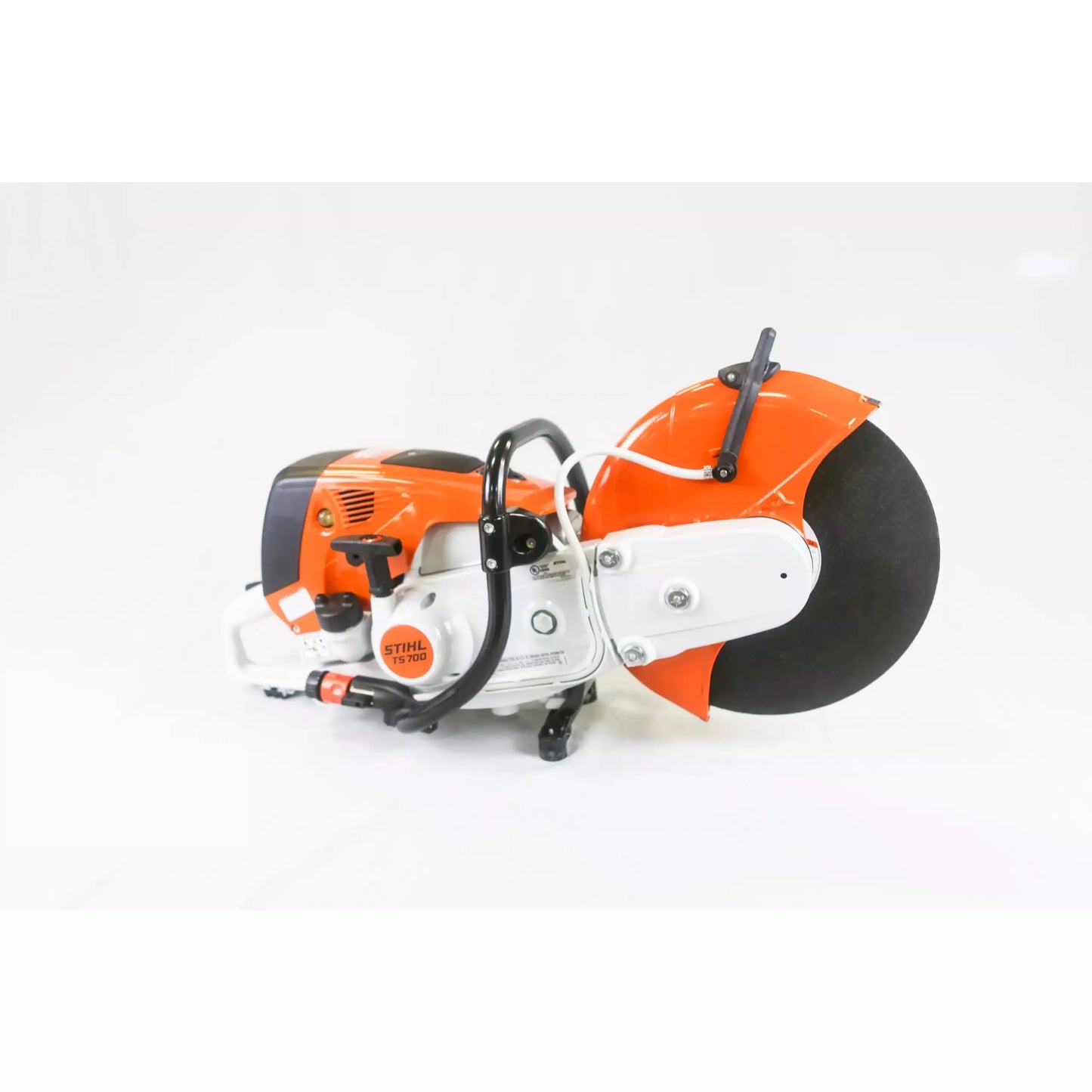 Stihl TS700 14" Cutting Wheel Concrete Industrial Saw
We are a medium sized dealer with a massive love for equipment.